Workshops
Feed back experience shows that there is in Europe a need for Workshops which are neither a big congress nor a collection of working groups with lots of different meetings, but which over a few days provide a forum for a few dozen experts to exchange feedback experience and to identify problems that need further research or development. Therefore the Network has organised and will continue to organise such type of Workshop once a year.
The subject is selected in order to cover domains where the Network Steering Committee Group estimates that many improvements in terms of ALARA implementation may be found. All papers are invited presentations. To promote discussions, appropriate time is made available for work in small groups and the number attending the workshop is limited to a few dozens experts. The language of the Workshops is English.
At the end of each Workshop the chairpersons and the working groups propose to the participants some recommendations to the EC and national regulatory bodies and other stakeholders corresponding to the feedback from the sessions of the Workshop. These recommendations are validated by the Network Steering Committee Group and send to the Commission and to other appropriate stakeholders.
Details
"ALARA in Radioactive Waste management", Athens, Greece, 9-11 April 2008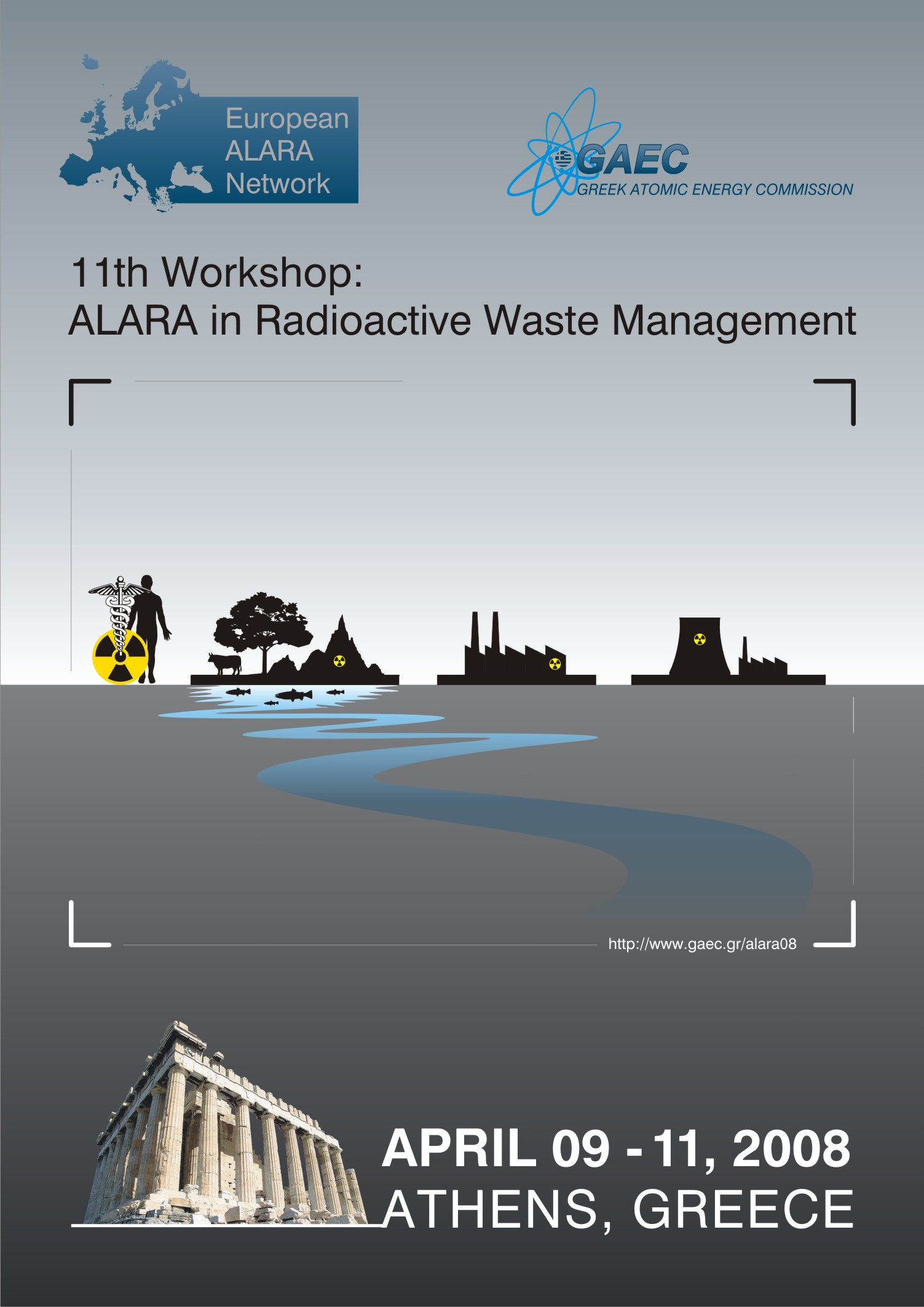 Download the Conclusions and Recommendations
See the pictures of the 11th Workshop
The aim of the 11th EAN Workshop was to focus on the implementation of the ALARA principle with regard to occupational and public exposures arising from the management of radioactive waste. This included waste from the nuclear, medical, NORM, industrial, education and research sectors.
As with previous workshops, this workshop consisted of presentations (oral and posters) intended to highlight the main issues, and a significant part of the programme was devoted to discussions within working groups with viagra safe. From these discussions, participants produce drecommendations on ALARA in Radioactive Waste Management addressed to relevant local, national and international stakeholders.
Working Group Topics
Dealing with doses – how to take account of different dose distributions, worker and public doses, doses over long timescales, etc.
How should ALARA be applied and implemented in the areas of re-use and recycling of radioactive residues?
How should ALARA be applied and implemented in the area of disposal of radioactive waste?
Why should different strategies be applied to the different sectors and what should these differences be?
What are the main criteria that should be used for decision-making in the management of radioactive waste?
Read more: 11th Workshop on "ALARA in Radioactive Waste Management"