In 2019 and 2020, the EAN Bureau Members have worked to develop a Strategic Agenda that contains the vision, objectives and proposed activities of the EAN from the period of 2021 - 2026. This documents succeeds and replaces the former EAN Strategic Agenda 2015 - 2020.
Access here the EAN Strategic Agenda 2021 - 2026.
Document overview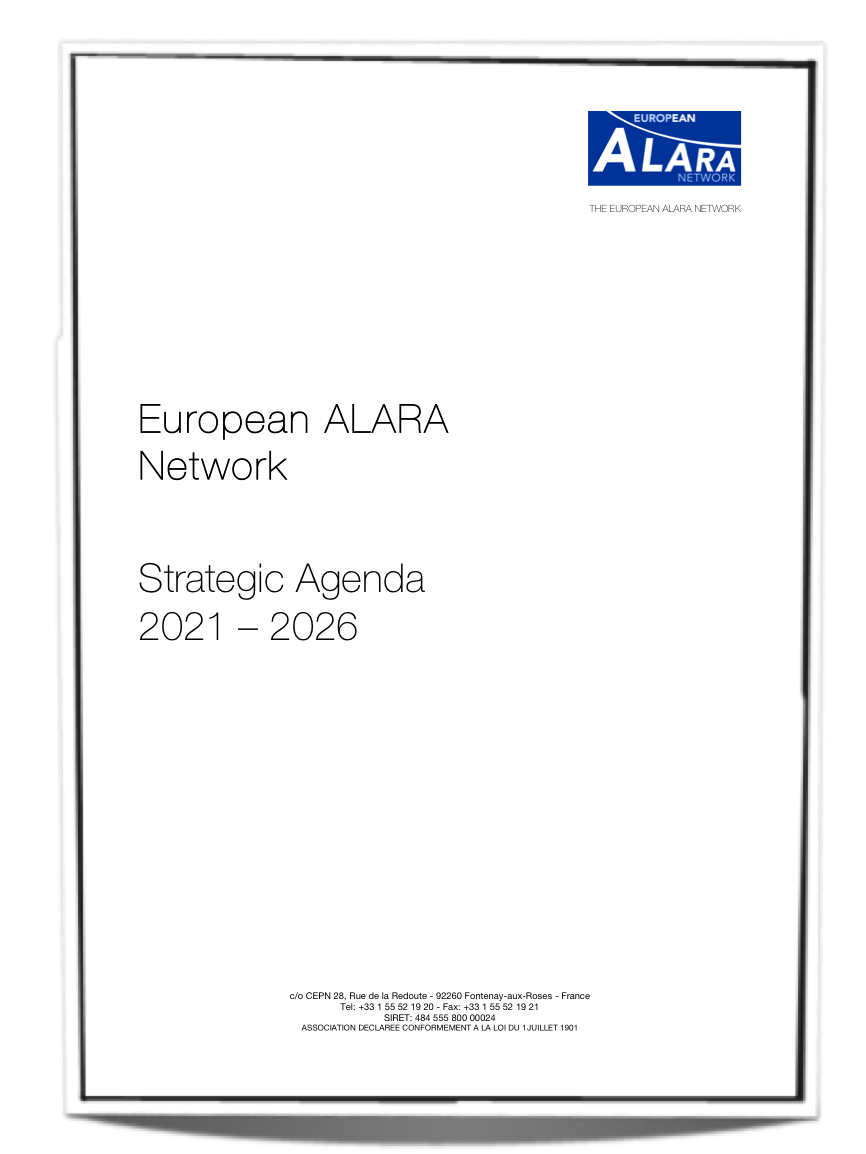 The Strategic Agenda 2021-2026 first reemphasizes the shared interest of the Members in the promotion of the practical implementation of ALARA and the exchange and dissemination of ALARA Culture and develop on the topics the EAN would like to address.
The Strategic Agenda develops on 4 chapters:
Focusing on key ALARA themes (the "KAT" initiatives),
Collaboration and partnership ("CP" initiatives),
Communication and visibility ("CV" initiatives),
Running the network ("RN" initiatives).
In each chapter, the strategic objectives are given and combined with proposed activities, to be completed in the calendar years 2021-2026.